Friends, even if you say that Mumbai and Pune are twin cities, it will not matter. Pune is the only unique metropolis in Maharashtra. There is a lot of work to be done in and around Pune. The city of Pune is a really interesting place for tourists visiting this city. The monsoon in Pune is a beautiful season that has enhanced the beauty of the city as a whole. We are going to learn about ten rainy tourist destinations near Pune city from this blog, so let's get started.
Mahabaleshwar
Many tourists visit Mahabaleshwar to enjoy Saturday and Sunday holidays. Mahabaleshwar has got natural beauty. In this place, you will get to see the beauty of the plateau region surrounded by evergreen forests. We can also enjoy seeing natural sights like Arthursit, Wilson Point, Needle Hole Point. Mahabaleshwar is a tourist destination located at a distance of about 120 km from Pune.
Thoseghar Waterfalls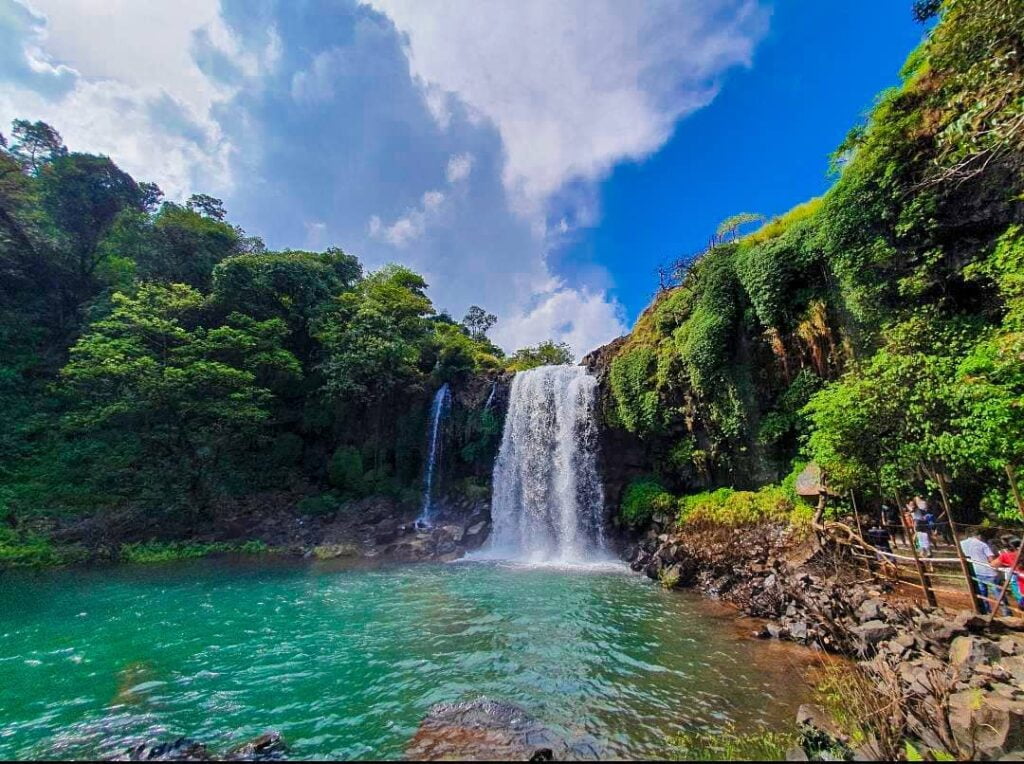 Satara, known as the capital of the Maratha Empire in ancient times, is home to this magnificent waterfall. There is also a waterfall next to the Thoseghar waterfall. You will see a display of beautiful flower ghats all around. It is a beautiful tourist destination near Pune to visit in the rainy season. There is a tourist destination at a distance of about 140 km from Pune.
Kolad
It is a great tourist destination to visit in the rainy season. This tourist destination is an all-encompassing destination. As well as adventure water sport natural beauty, forts, It is also a famous place for temples and hot knots. It is also a famous weekend and this tourist spot is perfect for visiting on this day. In addition to this, you can experience some moments like kayaking, rappelling. It is about 113 km from Pune.
Sinhagad fort
Sinhagad Fort is a very popular tourist destination to visit. This is definitely a great place for Punekars to film their weekend treats. Especially the magnificent view known for trekking is also so bright that it will never be forgotten. You can further visit Panshet by enjoying the scenery and enjoyment of Sinhagad fort. It is at a distance of about thirty kilometers from Pune city.
Lavasa
Lavasa is a very attractive and popular tourist destination. On a rainy day this place looks more attractive and beautiful than before. The nature and scenic environment of the Western Ghats attract tourists from all over the world. Lavasa must be visited at least once in the monsoon. Apart from tourist spots, you can also do archery rappelling and zip line here. This place is at a distance of 57 km from Pune city.
Andharban treak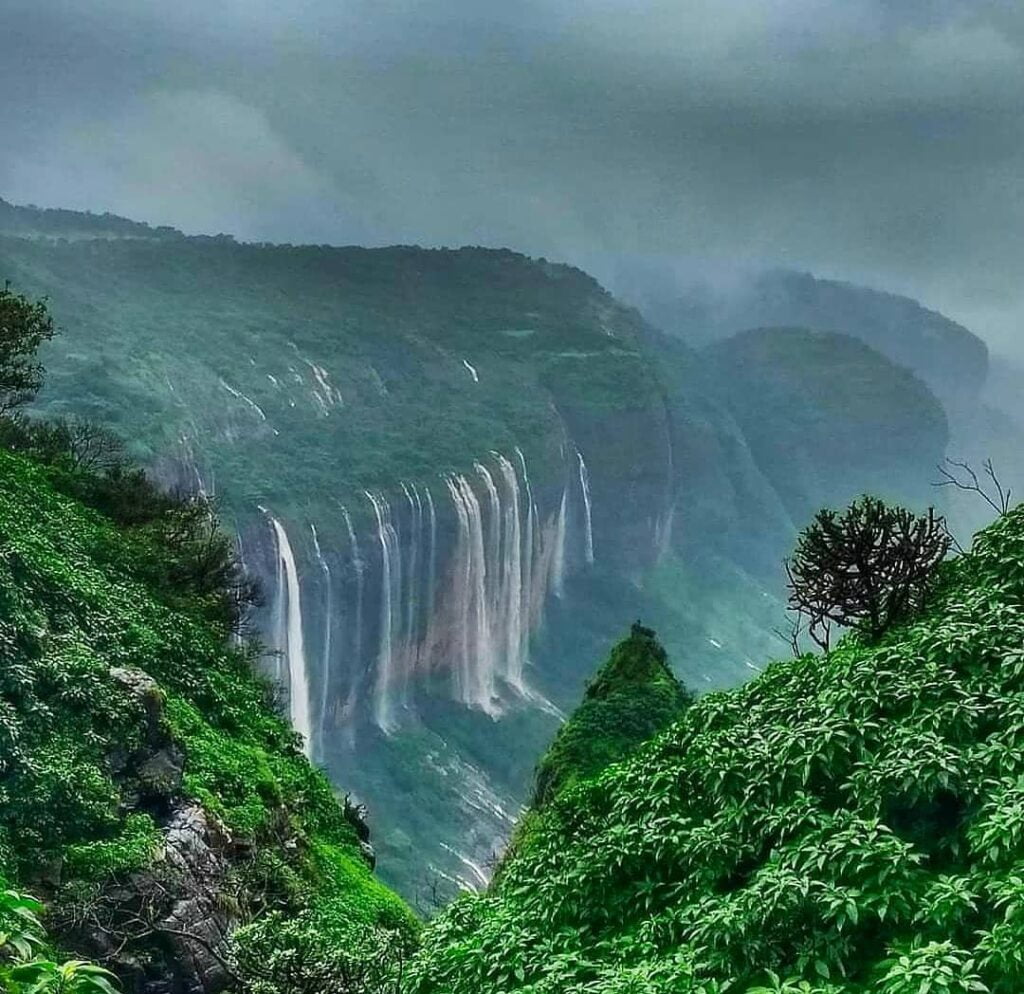 It is a wonderful place to visit in the rainy season near Pune. Also, this tourist spot is also known for exciting treks, but it is also an enchanting jungle. Every year many tourists visit this forest during monsoons. In places near Pune, this forest is at the peak of its beauty in the monsoon. Therefore, during the rainy season, tourists flock here. You will get to see the beautiful Kundalika Valley and Mira Dam and the scenic environment. However, this place is at a distance of 14 km from Pune towards Pimpri Chinchwad.
Rajmachi point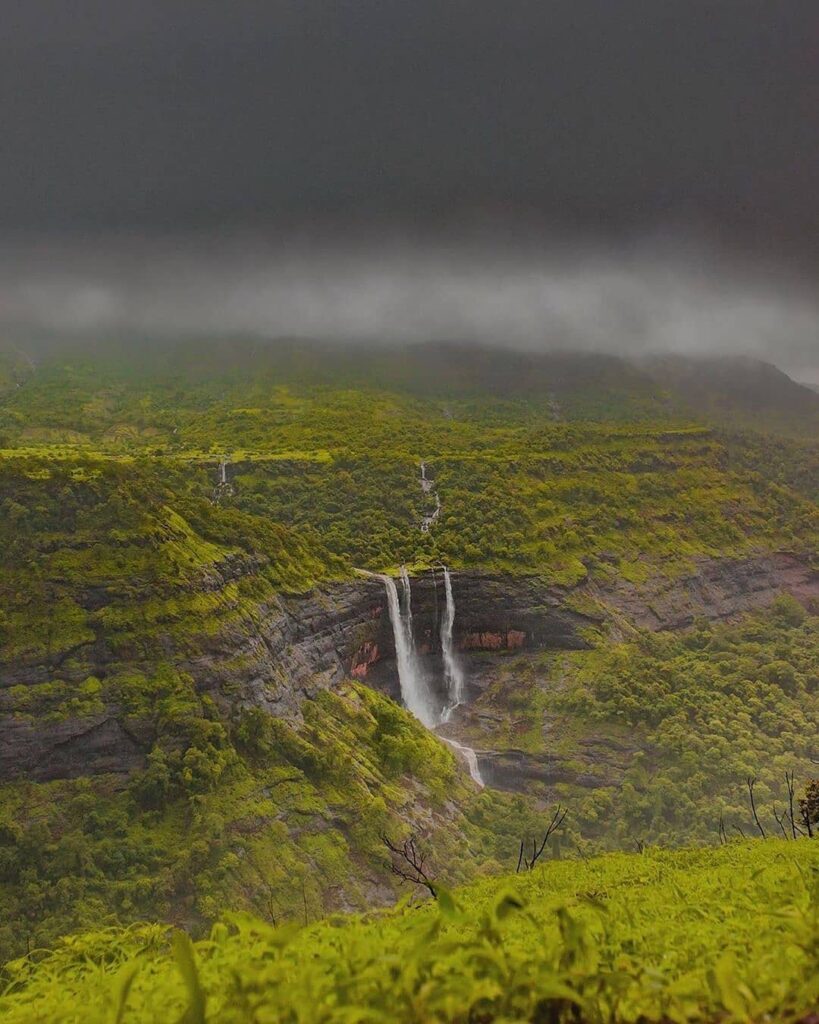 Rajmachi has many famous tourist spots near Pune during monsoons. Rajmachi is located in Lonavla Khandala Ghat. This tourist spot is visited by many tourists during monsoons. Rajmachi is a fort from which it is named Rajmachi Point. From this place, you can enjoy Rajmachi fort green environment rainwater. Tourists should definitely visit as it is a hobby of photography. However, this place is at a distance of 170 km from Pune.
Mulshi
Originally a place for rainy season tourism in Pune. I mean, Mulshi is a place of hidden natural beauty near Pune, but Joshi is famous for its cozy atmosphere. You can enjoy forests like Koraigad, Dhangad and magnificent forts. This place is at a distance of 44 kilometers from Pune.
Kamshet
Kamshet is a migratory bird's paradise to visit during the monsoon season in Pune. You can also enjoy paragliding at Shinde Wadi in Kamshet. The tourist spot is at a distance of 48 km from Pune to Kamshet.
Lonavala Khandala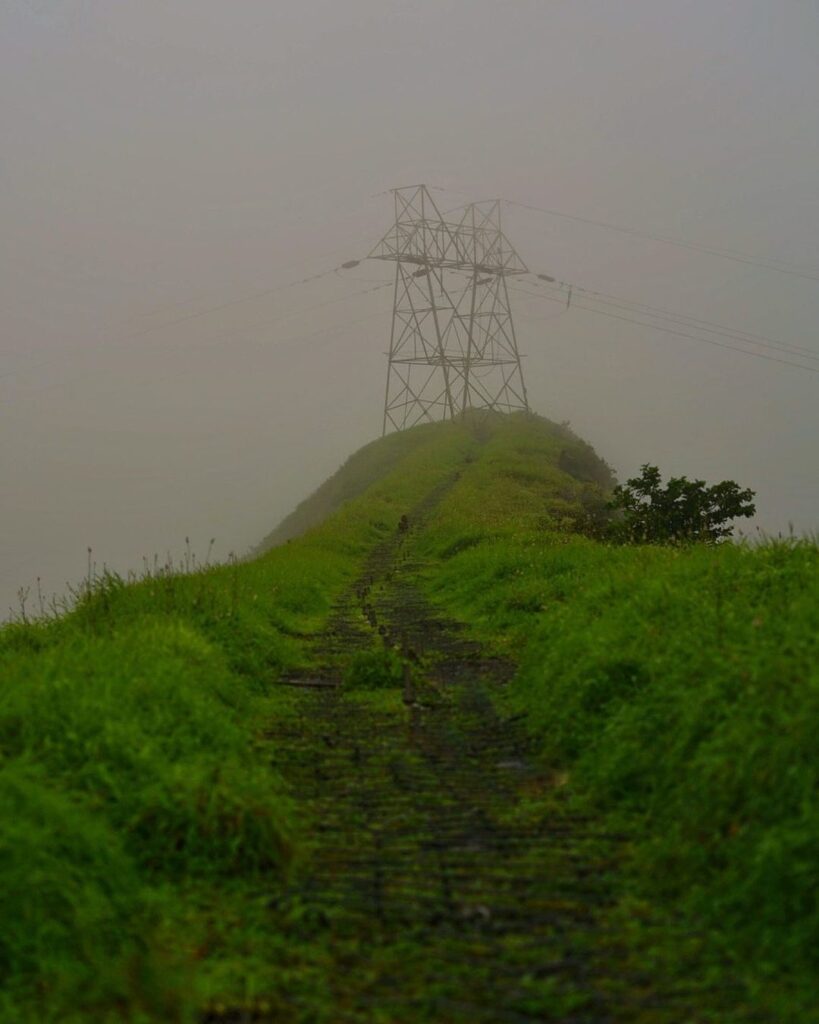 Lonavla-Khandala, a tourist destination near Pune city, is famous all over Maharashtra for visiting Lonavla Khandala. Lonavla and Khandala are the double stations. From here you can enjoy bird watching at Tikona Fort, Tung Fort and Pavana Dam. Lonavla is at a distance of 66 km from Pune.