Here we are going to discuss Best hospitals in Pune, below we are giving a list of Top Best hospitals in Pune. We are giving this list of Best hospitals just for information for our readers and they can easily find the best hospital nearby.
Best Hospitals in Pune
KEM Hospital
Deenanath Mangeshkar Hospital and Research Center
Jahangir Hospital, Sassoon Road
Ruby Hall Clinic
Sahyadri Specialty Hospital, Erandwane
Sancheti Institute For Orthopedics & Rehabilitation
Hardikar Hospital
Aditya Birla Memorial Hospital (ABMH), Chinchwad
Kotbagi Hospital
Noble Hospital, Hadapsar
Columbia Asia Hospital
KEM Hospital
Serving the healthcare needs of people in the Pune District of Maharashtra State in India since 1912, KEM Hospital, Pune, has grown to be one of the largest Non-Government Organization (NGO) hospitals in the region. KEM Hospital is run by the KEM Hospital Society, a registered charitable trust.
What began with 4 maternity beds is now a 550 bedded multispecialty teaching hospital. Much of the growth was spearheaded by the dynamic and visionary Dr. Banoo Coyaji, who was appointed as the Chief Medical Officer in 1944 and was awarded the Padma Bhushan and Magsaysay Awards.
The hospital is particularly known for some of its Centres of Excellence– many of which were the first of their kind in Pune and the surrounding region. These include Critical Care, Diabetology, Nephrology and Dialysis, High-Risk Obstetrics, Neonatology and a Comprehensive Rehabilitation Center for children with special needs.
The KEM Hospital Research Centre is a sister institution. Since its inception in 1973, it has been involved with a number of seminal research projects. It has undertaken studies in collaboration with the Indian Council of Medical Research (ICMR), the World Health Organization (WHO), Population Council and other renowned international organizations.
In 1978, KEM Hospital set up a Rural Health Centre and Hospital 40 km outside Pune in Vadu Budruk. In addition to curative medicine, there is a substantial emphasis on preventative and social medicine as well as community development programs. KEM is one of the best maternity hospitals in Pune.
KEMH Pune is a tertiary level hospital that serves not only the population of the city of Pune, but also caters to patients from surrounding regions referred to us for our quality yet affordable healthcare services. In keeping with our vision and ethos, KEM Hospital Pune is committed to providing state-of-the-art medical care for patients across all socio-economic strata.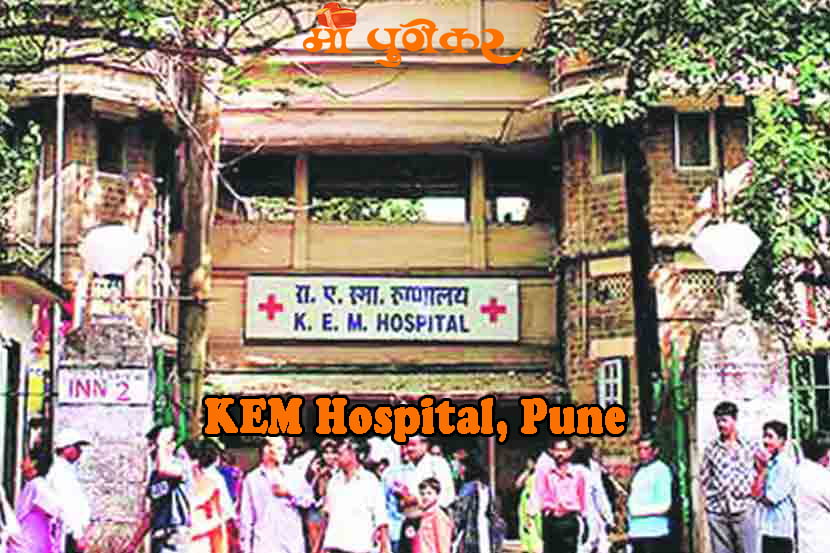 Address: 489, Rasta Peth, Sardar Moodliar Road,
Pune – 411011, Maharashtra, India
Email: info@kemhospital.org
Fax: +91 20 2612 4288 Website: http://kemhospitalpune.org/
Deenanath Mangeshkar Hospital and Research Center
Deenanath Mangeshkar Hospital & Research Center is a charitable, multi-specialty hospital located in the heart of Pune, India. Founded in 2001, today it is one of the largest hospitals in Pune, with 800 beds. Deenanath Mangeshkar Hospital offers state-of-the-art diagnostic, therapeutic and intensive care facilities in a one-stop medical center.
The Deenanath Mangeshkar Hospital is beautifully designed, having a central atrium with four wings built around it. It is an 800-bed hospital with 12 operation theaters, a sophisticated ICU, blood bank, a digital radiology unit, a kidney transplant unit, and many other facilities. It has some of the best equipment for diagnostics as well as treatment and is staffed by some of the finest medical and administrative personnel available in Pune.
We are Pioneers in EMS in India, EMS with Cardiac & Trauma Ambulances. Great attention is given to the needs of the patients and their relatives. It is a truly multispecialty hospital, providing super-specialty care in cancer, voice disorders, cardiology, and cardiothoracic surgery, gastroenterology, Joint Replacement, Urology, Nephrology, and Neurology.
Address: Near Mhatre Bridge, Erandawne, Pune 411004,
Tel. +91 20 4015 1000 / 49153000
Fax. (+91) 20 2542 0104
Email: info@dmhospital.org
Website: https://dmhospital.org
Jehangir Hospital, Sassoon Road
Jehangir Hospital was set up in 1946. Today, 70 years in the administration of giving quality social insurance responsibility and differentiation, Jehangir Hospital holds an undaunted situation of trust and regard in the hearts and psyches of the individuals it serves. It is an establishment prestigious for its therapeutic greatness, the devotion of its experts and the consideration and empathy of its staff.
Jehangir Hospital started as Jehangir Nursing Home when its authors, Sir Cowasji Jehangir and Lady Hirabai Jehangir, welcomed the prominent Dr. Eduljee H. Coyaji to set up an office that could offer customized care of high caliber at a reasonable cost to the individuals of Poona. On the sixth of February, 1946, with just a couple of beds, it turned into the city's first critical private emergency clinic. Before long Jehangir Nursing Home had a bed quality of 60. It additionally added offices to turn into the primary expertly run medical clinic kitchen alongside a material division. As patient interest expanded, so did the number of beds and offices.
In 1998, Jehangir Hospital outfitted with 350 beds, tied up with the Apollo Hospitals Group to help with overseeing and modernizing the emergency clinic. The Jehangir Hospital – Apollo Hospitals Group cooperative energy in this way gives the best result to the patients: predominant innovation and medicinal aptitude joined with quality patient consideration. Since 2002, Jehangir Hospital has gone from a 180-bed emergency clinic to a 350-bed multi-specialty tertiary consideration medical clinic. This is one of the Best Hospitals in Pune.
Sir Cowasji Jehangir, Fourth Baronet, became Chairman of the Board of Trustees in June 1988 and has been initiating the mission of Jehangir Hospital since.
Address: Jehangir Hospital 32, Sassoon Road, Pune – 411001, Maharashtra, India
Contact: +912066819999
Email: info@jehangirhospital.com Website: https://www.jehangirhospital.com/
Ruby Hall Clinic
Begun in 1959, Ruby Hall Clinic has become a sign of value care benefits in Pune, Maharashtra. Our 750 slept with emergency clinic brags of a strong framework that houses various offices, and the most recent advances utilized in social insurance conveyance and medicinal methods. These are kept an eye on by a group of 300 experts, 650-board specialists, 1500 paramedical staff – focused on your consideration and prosperity.
Ruby Hall Clinic is Pune's first broadly certify multi-claim to fame emergency clinic with universal notoriety among patients with its compassionate and successful therapeutic consideration administrations. It began as a nursing home with only two beds in 1959, under the steward authority of Dr. K.B. Award, and is currently checked among one of the head clinics in India.
Our best in class gear and current offices make us special among rises to. The emergency clinic gives a wide scope of therapeutic offices that incorporate Cardiology, Cardiac Surgery, Neurology, Nuclear Science Center, Diagnostic Center, Intensive Care Units, a Blood Bank, Cancer Unit among numerous others.
Address: Ruby Hall Clinic, 40, Sassoon Road, Pune – 411001, Maharashtra, India
Email: info@rubyhall.com
patientrelation@rubyhall.com
Operator: 020-66455100 / 020-26163391
Emergency: 020-66455150 / 020-66455656
Ambulance: 7057 700 700
Enquiry: 020-66455507 Website: https://rubyhall.com/
Sahyadri Specialty Hospital, Erandwane
Sahyadri Hospitals is the biggest chain of emergency clinics in Maharashtra. It is the brainchild of Dr. Charudutt Apte, one of India's most prestigious Neurosurgeons and all the more critically an enthusiastic specialist of moral medicinal practices. It was his way of thinking to make quality social insurance accessible, available, and responsible and not limit as a benefit to the couple of, which still stands as the gathering's vital touchstone.
The Sahyadri bunch has 8 Hospitals with in excess of 900 beds and 200 ICU beds. As of now, we have in excess of 2000 clinicians alongside 2600 supporting staff. Sahyadri Hospitals has contacted the lives of in excess of 50 lakh individuals by giving quality consideration.
Address: S N. 89 & 90 , Plot No. 54, Lokmanya Colony, Kothrud, Pune 411038, Maharashtra, India.
Phone: 020 6721 5000
Website: https://www.sahyadrihospital.com/
Sancheti Institute For Orthopaedics & Rehabilitation
Sancheti Institute for Orthopedic and Rehabilitation was set up in 1965 and Sancheti Hospital for Specialized Surgery was begun in 2008. Sancheti Hospital has best in class framework and supplies to lead every one of the Specialities and Super-specialties administrations. This is one of the best orthopedics Hospital in Pune.
At Sancheti Hospital, we render profoundly particular administrations in every aspect of orthopedic, which incorporate Joint Replacement, Arthroscopy, Spinal Surgery, Rheumatology and Arthritis, Shoulder Surgery, Plastic and Reconstructive Surgery, Neurology, Hand and Microvascular Surgery, Faciomaxillary and Dental Surgery, Sports Injuries, Anaesthesiology, etc. "it's a thorough orthopedic super forte clinic with all sub-claims to fame of orthopedic accessible under one rooftop".
Address: 11/12 Thube Park, 16, Shivajinagar, Pune – 411005 Maharashtra, India.
Contact: +91 8888808845
Email: appointment@sanchetihospital.org
Website: https://www.sanchetihospital.org/
Hardikar Hospital
Subsequent to acquiring F.R.C.S from U.K.(Edinburgh), in the year 1964, began rehearsing as an Orthopedic Surgeon in Pune in 1971, with a little Nursing Home of 10 beds. Because of his clinical ability and great specialist persistent relationship, inside a time of 2 years, the circumstance requested the development of his exercises in this way a Public Charitable Trust was set up in 1974, to be specific Sushrut Medical Care and Research Society, which depended on proficient mastery with social responsibility. Before long Hardikar Hospital became a prevalent brand name as the main Accident Hospital and a referral for a wide range of Trauma and Orthopedic cases for the whole Western Maharashtra and past.
Hardikar Hospital has particular groups for all medical procedures of the Orthopedic, Joint Replacement Unit. Our orthopedic unit cooks basically hip and Knee substitutions, Shoulder and Elbow joint substitutions and optionally Arthritic and Arthroscopic Surgery.
These medical procedures generally become prominent, result situated and rewarding. The Histopathology research center gives conclusions on a wide range of cases from Orthopedic, Urology and Respiratory Medicine and exceptionally particular regions are, for example, Neuropathology, Oncology and Frozen segment considers including Neurosurgical cases are done routinely.
It is essential to have a disease-free condition. At Hardikar Hospital, every one of the medical procedures is done in exceptionally structured activity theater. Hardikar Hospital has an arrangement of understood advisors. The activity theater with world-class refined and current types of gear makes it practically identical to the best in India, for the time in the nation.
Hardikar Hospital has 60 beds. Having one of the Best Hospitals in Pune.
Address: 1160/61, University Road, Shivajinagar, Pune-411 005 Maharashtra, India
Phone No.: +91-20-41095000, 41095002
Mobile No.: +91-7774064097
Fax No: +91-20-25535632
Ambulance: +91-7774064097
Email Id: info@hardikarhospital.org Website: http://www.hardikarhospital.org/
Aditya Birla Memorial Hospital (ABMH), Chinchwad
Aditya Birla Memorial Hospital is a multi-forte tertiary emergency clinic situated at Pimpri-Chinchwad, Pune in the western Indian territory of Maharashtra. It is Maharashtra's First Joint Commission International (JCI) and National Accreditations Board for Hospital (NABH)accredited medical clinic, and furthermore, India's First HACCP and ISO: 22000:2005 ensured emergency clinic.
Spread crosswise over 16 sections of land, Aditya Birla Memorial Hospital has 500 Beds, 152 ICU beds, 13 Operation Theaters and a level board Cath Lab. The emergency clinic utilizes the best ability in the medicinal business as full-time advisors utilizing ultramodern restorative innovation to give top-notch financially savvy therapeutic administrations. It lays exceptional accentuation on preventive care towards which is has a total Wellness Assessment Center under one rooftop. Working in a paperless and filmless condition, the emergency clinic is resolved to keep up the best expectations of social insurance at a reasonable expense.
The clinic's modern Medical Emergency Center is outfitted with 10 beds – 4 red zone, 6 yellow – strengthened with most exceptional life-sparing offices, for example, cardiovascular, injury, pediatric bays, an uncommon space for irresistible infections, and smaller than usual activity theaters inside the office to deal with all significant life sparing techniques.
The Mother and Child unit have present-day neonatal serious consideration and pediatric careful consideration offices. It is outfitted with four free and completely outfitted work suites associated with a committed Gynaec activity theater where patients get individual pre and post-pregnancy care. Its accomplished gynecologists are prepared to distinguish malignant growth in the OPD itself, offering Gyne-Oncology and Urogynecology administrations for exceptionally specific consideration to patients with the disease and urinary issues. The Mother and Child unit additionally gives Assisted Reproductive Technologies (ART) administrations, offering In Vitro Fertilization (IVF), Intracytoplasmic Sperm Injection (ICSI) and Intrauterine Insemination (IUI) in a different unnaturally conceived child facility.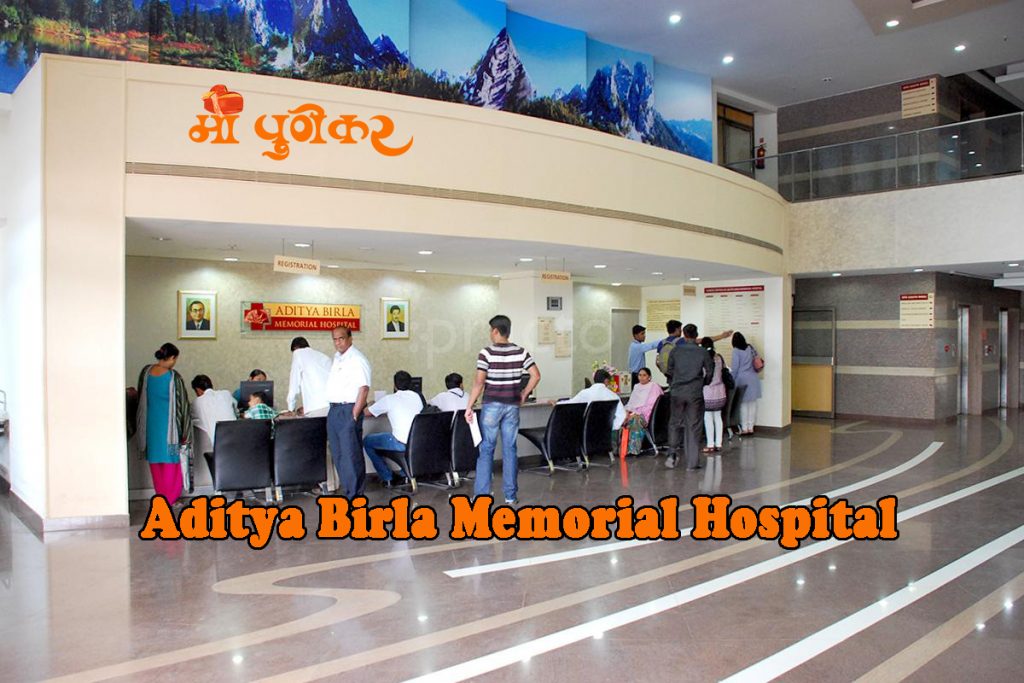 Address: ADITYA BIRLA MEMORIAL HOSPITAL, ADITYA BIRLA MARG, CHINCHWAD,PUNE – 411033, MAHARASHTRA, INDIA
Email: doctorshealthcare@adityabirla.com
PHONE – 9881123096 Website: https://www.adityabirlahospital.com/
Kotbagi Hospital
The Kotbagi family has served any semblance of Mahatma Gandhi are the organizers of this emergency clinic. It has incorporated social insurance conveyance framework and is financially savvy as well. The clinic offices incorporate 200 beds, ICU and a nursing school. The emergency clinic has Operation theater, Intensive Care Unit, Diagnostic Dept, Luxury Rooms with all offices, 24 hours Drugs Stores.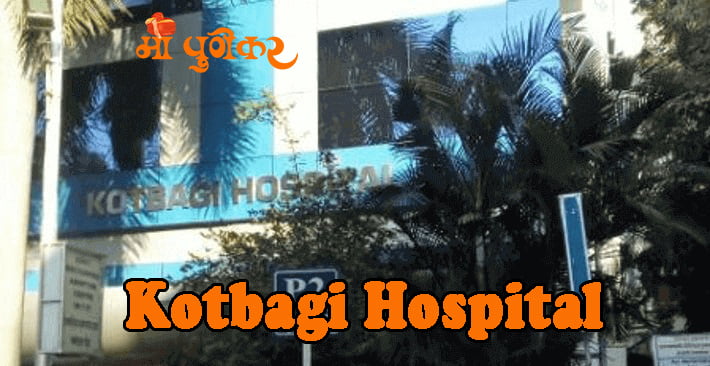 Address: 163 D.P. ROAD, AUNDH PUNE 411007
Phone No: 020-43100410 / 020-43100400 Fax: 020-25887090
E-mail: info@kotbagihospital.com
Website: www.kotbagihospital.com
Noble Hospital, Hadapsar
Noble Hospital is a quickly developing tertiary care focus in Pune. The 250-bed medical clinic is one of the most believed treatments focuses on East Pune. It has spearheaded numerous systems and ideas which have profited patients and society the same. The clinic takes into account patients from the two India just as abroad. Every single basic office like visa plan, in-flight wellbeing support and a lot more are given to patients on demand. Noble Hospital is One of the Biggest and Well occupied Hospitals in Pune.
Address: Noble Hospital, 153, Magarpatta City Road, Hadapsar, Pune-411013.
Phone Number: + (91) 8007006611
Fax: (020) 66285199
Email Address: care@noblehospitalspune.com
Website: https://www.noblehospitalspune.com/
Columbia Asia Hospital
A debut establishment in the business, Columbia Asia is one of the believed help for medicinal services in Pune. With a framework satisfying universal guidelines, the clinic is submitted at giving convenient and proficient administrations to individuals who need it the most. Encompassing different restorative branches alongside fringe benefits, the clinic is certainly positioned as one of the favored medicinal goals in the city. Columbia Hospital is One of the Best Hospitals in Pune.
A multi-specialty hospital accommodating 100 beds. Well maintained and equipped ICUs and HDUs. Offers 24/7 emergency services and ambulance facilities. Special clinical facilities – Cancer Screening, Weight loss clinic, and Travel medicine etc.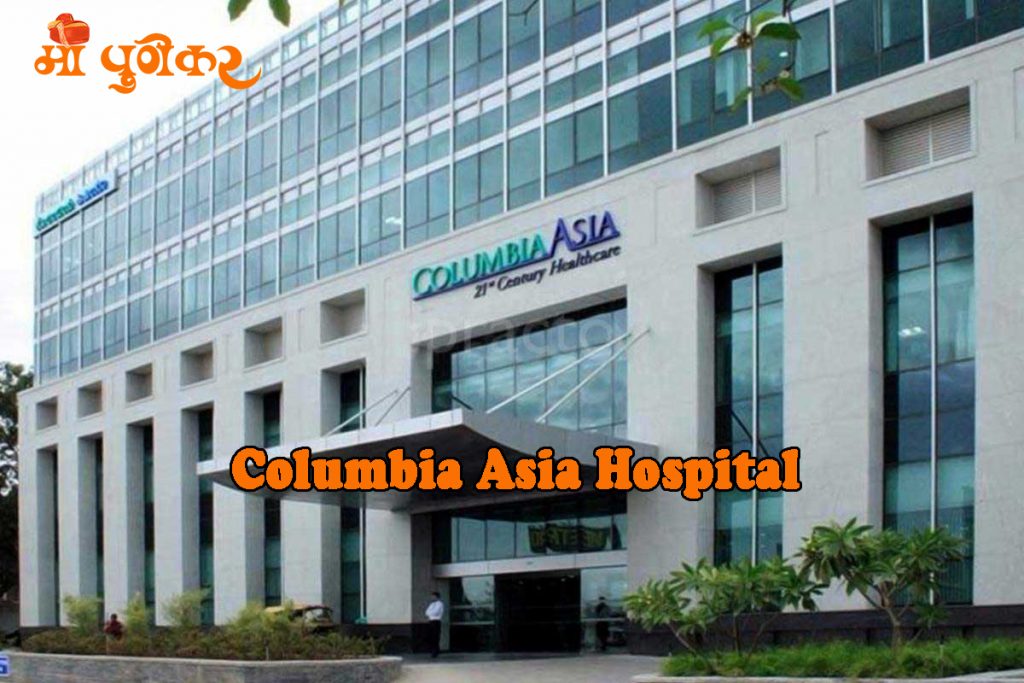 Address:
#22/2A, Near Nyati Empire,
Kharadi Bypass Road, Kharadi,
Pune – 410 014
General Line:+9120 7129 0222 / 020 39898969
Emergency: +91 20 7129 0129