After announcing a 10-day lockdown in Pune, the rules have also been announced.
Pune, July 10: Corona infection has been spreading rapidly in the area including Pune city for the last few days. Therefore, the decision to do a lockdown to break the chain with this virus was taken after Ajit Pawar's meeting. Pune Divisional Commissioner Deepak Mhaisekar, Municipal Commissioner Shekhar Gaikwad, District Collector Navalkishore Ram have given information about the lockdown announced in Pune city from 13th July to 23rd July.
'Pune city is undergoing a severe lockdown. The lockdown will take effect from midnight on Monday, July 13th. Only essential services will continue. This includes milk, medicine. Buy the items that are needed, 'an appeal has been made by the Divisional Commissioner Deepak Mhaisekar.
While there will be severe lockdown in Pune city, there will also be lockdown in the transition areas of the district. Therefore, once again, the citizens have to show discipline and if there is no urgent work, they will have to stay at home. Otherwise action will have to be taken.
"Admittedly, this lockdown is a problem, but we have to do it considering the situation," said Ajit Pawar.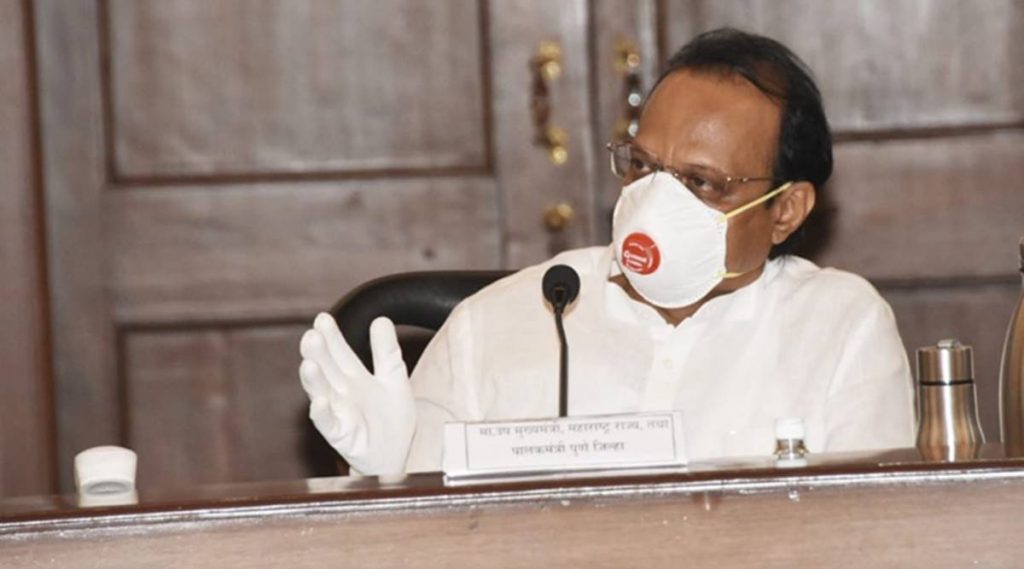 Ajit Pawar 'in action' in Pune
Considering the growing infection of the corona, the major challenge before us is to break the corona chain as well as increase the corona tests. Ajit Pawar has given instructions in a meeting with administrative officials in Pune that everyone should be vigilant and work.
'Beware of rural Pune too'
Stating that timely precautions should be taken to prevent corona infection in rural areas. Deputy Chief Minister Pawar said that corona infection is on the rise in Pune city as well as nearby villages. Strict measures should be taken in time to prevent infection and necessary manpower and materials should be made available in the fever clinic. So that the citizens of rural areas can get treatment as soon as possible. He suggested that all health facilities must have to set up at Covid Care Center. Dedicated Covid Hospital as per the guidelines of the state government.
What did the Collector of Pune say?
In a meeting with Ajit Pawar, District Collector Naval Kishore Ram gave detailed information about corona prevention.
The measures being taken to prevent corona infection in rural areas.
He said that measures must be taken to declare the entire village where the corona patient was found as a restricted area. Adding that measures were have to take in view of the growing contagion in the villages near the city.