Pune is the Fastest Growing and cultural capital of Maharashtra. If you are a shopping lover then shopping in Pune can be a great experience for you. There are so many Shopping Places in Pune Like Shopping malls in Pune and Big shops, etc. There are some places for street shopping in Pune where you will find some trendy clothes, fashion accessories, antique jewelry, and household items.
Here are some Best street shopping places in Pune you would love to explore!
Street shopping in Pune
Laxmi Road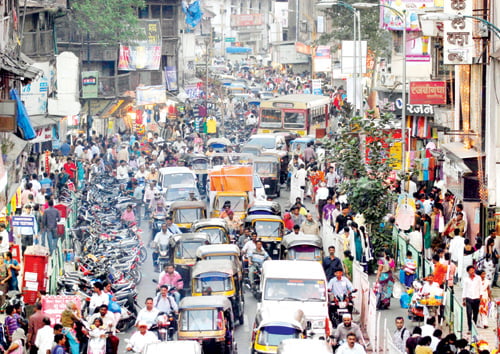 When you look for places to shop in Pune, you want that shopping place should have the latest designs and varieties. Once you enter this place it is impossible for you to stop shopping. The road runs with shops covered on both sides. There are hundreds of shops where you find salwar-kameez. Sarees, Kurtis, jeans-top and other fashionable clothes. There are few shops like Dulhan, Men's Avenue and sajawat are well known for their latest designs. If you are good at negotiating prices then this is the best place for you. You will also find here some attractive jewelry. This market is closed on Monday.
FC Road
FC stands for Fergusson College, FC road is a shopping paradise for those who love western wear. Youngsters get attracted to FC road because of food and fashion. You will get here some fashionable t-shirts and tops. You can also buy party wear and footwear which are very affordable and beautiful. Good luck cafe is the famous café on FC road. On weekends it can be difficult to get through a massive crowd but it is worthy because it is the best place for youngsters to eat, shop and hang out.
Fashion Street
Fashion Street is a large shopping area in a camp. This market is open at 10 in the morning. It is often crowded. They have a parking section too. You can find all kinds of clothing, accessories, watches, sunglasses, and handbags at the lowest price. They get all their stuff from Mumbai. Be careful about your valuable things and wallet when you walk around this road. Overall it is good to place shopping in Pune at affordable prices but don't forget to bargain.
Tulsi Baugh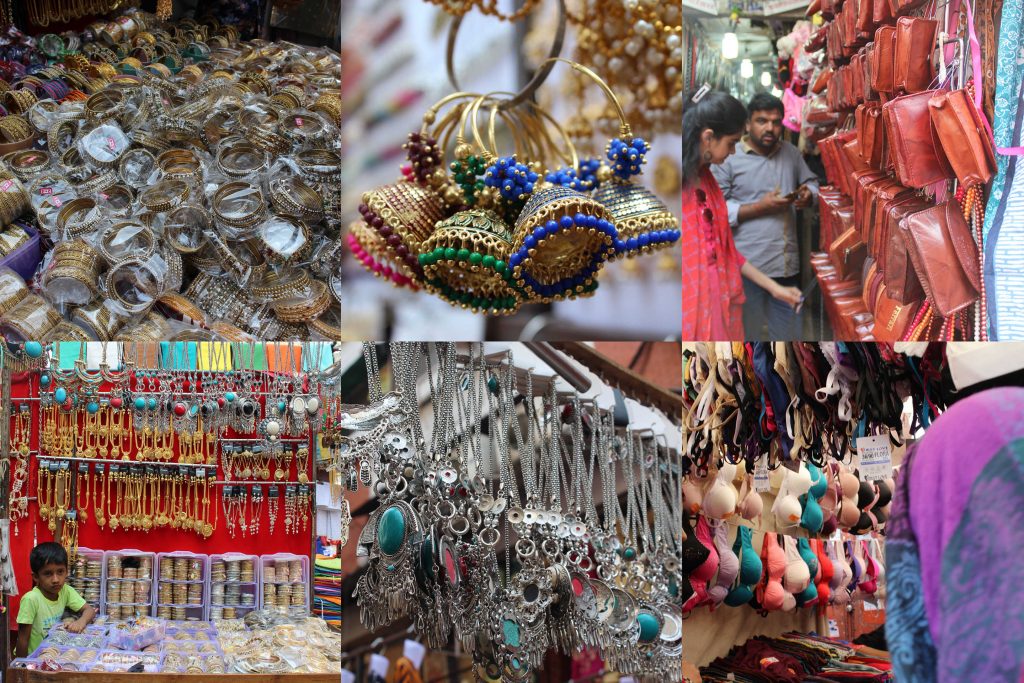 Here is the another best shopping place in Pune, known as a Tulsi Baugh. This market is located in the middle of the city. This market is open every day in the week. This area attracts the ladies because here you will get Kurtis, jeans, t-shirts, earrings, makeup products and other kinds of lady's stuff. This market provides you with A to Z products. On weekends this area is too crowded. There is no place to stand near the shop sometimes.
Juna Bazar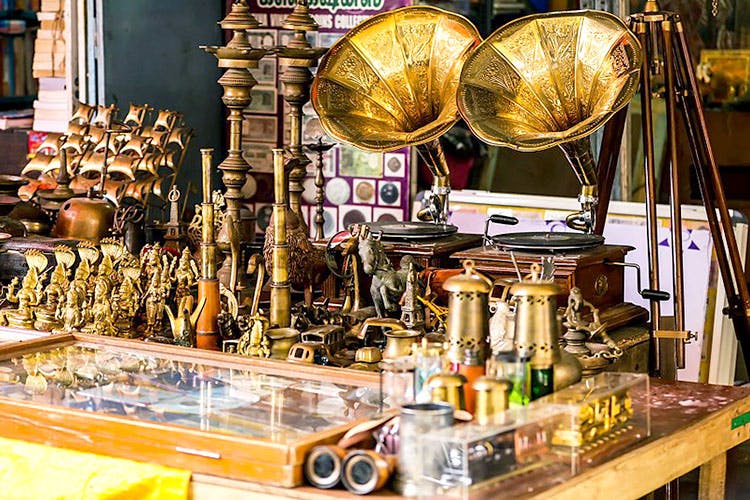 Juna Bazar is also known as an old market. It is not a shopping destination But it is a good place to buy second-hand stuff. This market is most active on Sundays and Wednesdays. In this Juna Bazaar, you can get antique, used, duplicated products as well as electronic items and automobile parts. You will get hardware tools, ethnic jewelry, antique coins, and many more things. If you are interested to buy old products then this bazaar is best for you. 
Hong Kong Lane
Hong Kong lane is located near FC Road. This area is located close to colleges and hostels. So you will see most of the youngster's crowd here. You can buy bags, accessories, footwear, clothes, Phone accessories and t-shirts at the lowest prices. You can also buy a lot of electronic accessories here. People also come here to purchase souvenirs and gifts. For men, you will get lockets, bracelets, leather belts and watches with the big dial. The Hong-Kong place is known for is foreign goods and import products. Mostly the products are duplicate but there are few stores that they offer original products as well.